ARE YOU READY FOR YOUR NEW
ARE YOU READY FOR YOUR NEW
Our Cycling classes involve a high-energy workout on state of the art cycling bikes. The class includes a combination of cardio, strength and intervals set to pumping beats. 
Find yourself immersing from your daily struggles and thoughts. Expect to be surrounded by like-minded team mates who are looking for a challenging workout in a fun and supportive environment. 
Newbies are welcome – You are responsible for your workout intensity and can reduce the resistance, sit back into the saddle and drink water at any time.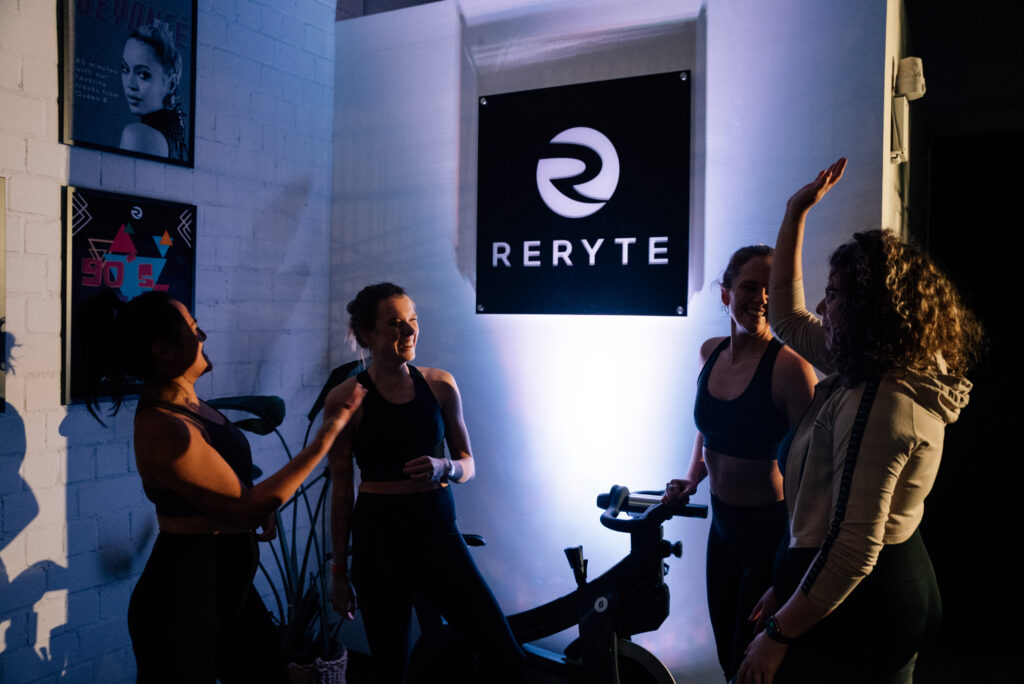 First of all, drink enough water during the day. You'll probably sweat a lot during class and loose loads of water. Also, bring at least 1 L of water to the class to stay hydrated.
Wear comfortable, breathable clothing that will wick away sweat and allow you to move freely. Avoid wearing loose or baggy clothing.
Bring your cycling shoes with cleats or get your shoes at the studio for free (USC Members 3EUR). Wearing cycling shoes with cleats will help improve your peadaling efficiency and reduce the risk of injury.
Be at the studio 15 minutes earlier. You'll have enough time to get your shoes, change clothing and set up your bike. 
Inform the instructor that you're new to cycling and get and introduction to the workout. 
The instructor will make sure that your bike is properly adjusted for your body. This includes adjusting the seat height and handlebar position to ensure a comfortable and safe riding position.
You should set yourself a realistic goal for your indoor cycling workout. Whether it is to burn a certain number of calories, work on a specific skill or just having fun. 
During your first class it is important to familiarize with the resistance and pacing. Get used to the resistance levels, take it easy first, and gradually increase intensity. 
Watch your body form. Keep your back straight, engage your core and maintain a steady pace. This will help you avoid injuries and get the most out of your workout.
Be proud of what you did. 
Keep drinking water to stay hydrated. Your body is still burning loads of calories and needs water. 
You might get sore muscles on the next day. This is a good sign as it results in muscle growth, increased strength and an improvement of your cardiovascular health. 
Be the first to be informed about new classes, exclusive events and general updates.
Be the first to be informed about new classes, exclusive events and general updates.